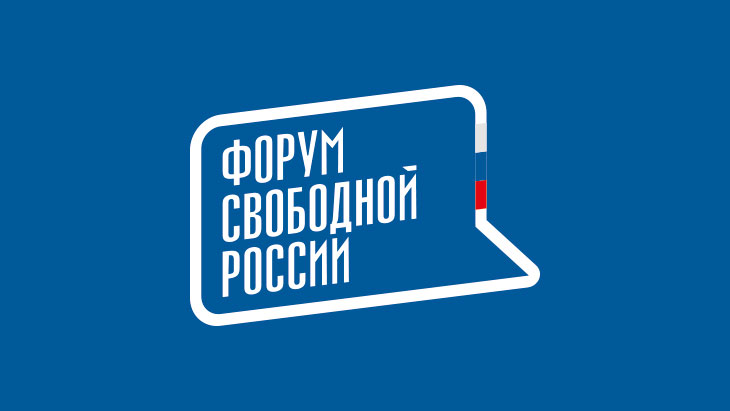 The Free Russia Forum is an independent platform for Russia's opposition to discuss issues of Russian and international politics, as well as to develop solutions for bringing Russia out of its current political, economic and civilizational crisis.
The key focus of the Forum is the formation of an intellectual alternative to Putin's regime, which would create the framework for building a new Europe-oriented Russia.
The first Free Russia Forum took place in March 2016 in Vilnius, Lithuania. It offered a unique gathering place for Russian politicians, journalists, publicists, international experts, cultural representatives, and regular citizens. A total of ten forums have been held since March 2016.
Regular participants and guests of the Forum include:
Garry Kasparov, Vytautas Landsbergis (first President of Lithuania), David Satter (USA), Arkady Babchenko, Andrey Piontkovsky, Vladimir Ashurkov, Marat Gelman, Andrey Illarionov, Vladislav Inozemtsev, Alfred Koch, Ilya Ponomarev, Artemy Troicky, Mark Feygin, Maria Alekhina, Evgeny Kiselev, Evgenya Chirikova, representatives of Belarus, Poland, Finland, Sweden, Germany and many others.
As of 2018, the governing body of the Free Russia Forum is the Standing Committee. Following a secret ballot, 11 individuals were elected members of the Standing Committee of the Free Russia Forum: Vladimir Ashurkov, Marat Gelman, Andrey Illarionov, Garry Kasparv, Danil Konstantinov, Leonid Nevzlin, Ilya Ponomarev, Andrey Sidelnikov, Ivan Tyutrin, Mark Feygin and Evgenya Chirikova.
The Free Russia Forum is the largest platform of Russia's opposition outside of the Russian Federation. Hundreds of civil activists are involved in the Forum's work, including residents of Russia and those who have emigrated. They include activists from over 50 regions of Russia, representing various opposition and human rights organizations, including the PARNAS party, Mikhail Khodorkovsky's Open Russia, Alexei Navalny's team, the Yabloko party, the Memorial Human Rights Centre, and many others.