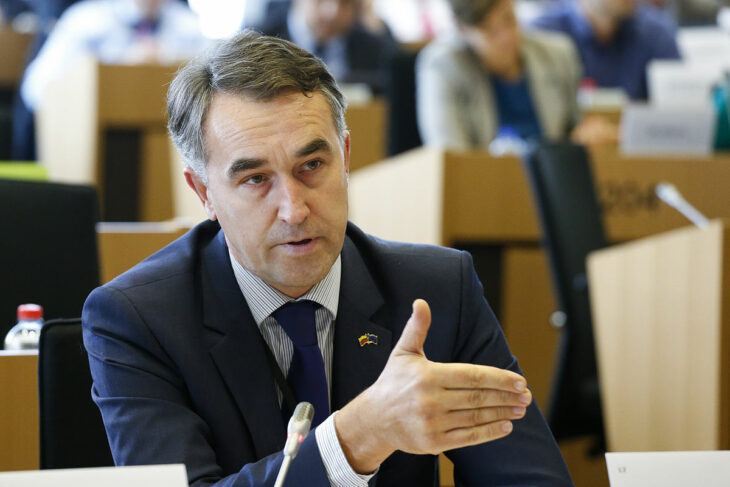 Lithuanian Seimas deputy Dalia Asanavičiūtė and MEP Petras Auštrevičius have demanded that the Belarusian authorities stop political persecution of journalists and have called for the immediate release of Belsat journalists Katsyaryna Andreyeva and Darya Chultsova.
Lithuanian politicians – Dalia Asanavičiūtė, member of the Seimas fraction "Fatherland Union – Lithuanian Christian Democrats", together with deputy of the European Parliament Petras Auštrevičius – symbolically took custody of the journalists.
"Lukashenka's regime is targeting journalists in order to intimidate and silence them. The arrest of journalists Katsyaryna Andreyeva and Darya Chultsova has no legal basis, the charges are trumped up, so they must be released immediately. Only the victory of the democratic opposition in Belarus will bring significant changes in the situation of human rights and freedoms in the country," said Petras Auštrevičius.

"Journalists Darya and Katsyaryna were imprisoned only for live straeming a peaceful protest. It's hard to come to terms with such things that are happening near Lithuania's borders. I want to express all possible support to the journalists, as well as to inform the world about the brutal reality in which Belarusians who yearn for freedom today. Darya and Katsyaryna represent freedom of speech, the suppression of which is an unacceptable violation of democratic freedoms," said Dalia Asanavičiūtė.