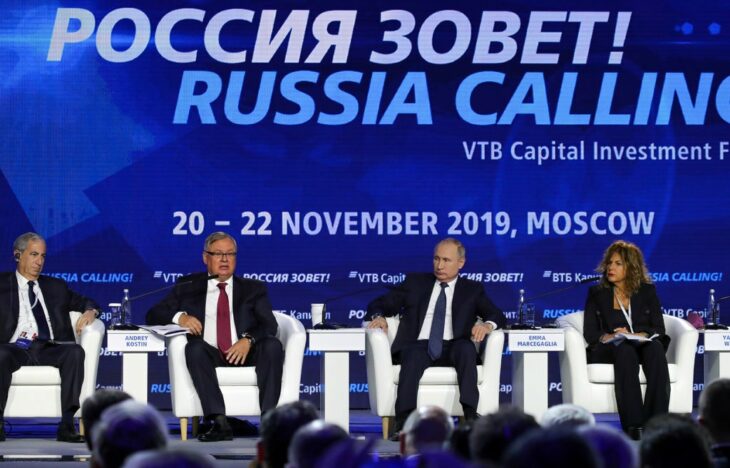 A video released by the anticorruption activist Aleksei Navalny accuses the head of a government-owned bank of showering the gifts on his girlfriend, a reporter for state TV.
MOSCOW — The video opens with a plaque on a bench in New York's Central Park: "Don't forget we are of the same blood. I LOVE YOU."
The apparent Russian-taxpayer-funded romance behind the plaque, as documented by the opposition leader Aleksei A. Navalny in a 29-minute video posted online on Monday, has become Russia'slatest viral story about the ruling elite's intermingling of public funds with personal pleasure.
A reporter for Russian state television, Nailya Asker-Zade, has long been dating Andrey L. Kostin, the chairman of Russia's second-largest bank, the government-owned VTB, according to Russian news reports. In the video, Mr. Navalny accuses Mr. Kostin of showering Ms. Asker-Zade with gifts so lavish that they seemingly could only have been paid for out of government coffers — a $4 million mansion, a 200-foot yacht and $470,000 in private jet flights in one month alone.
Ms. Asker-Zade, for her part, contributed at least $10,000 to the Central Park Conservancy, according to the organization's 2015 annual report. That contribution — the minimum threshold in Central Park's Adopt-a-Bench program — appears to have paid for the plaque highlighted by Mr. Navalny, which says it is for "Andrey Kostin" from "Nailya."