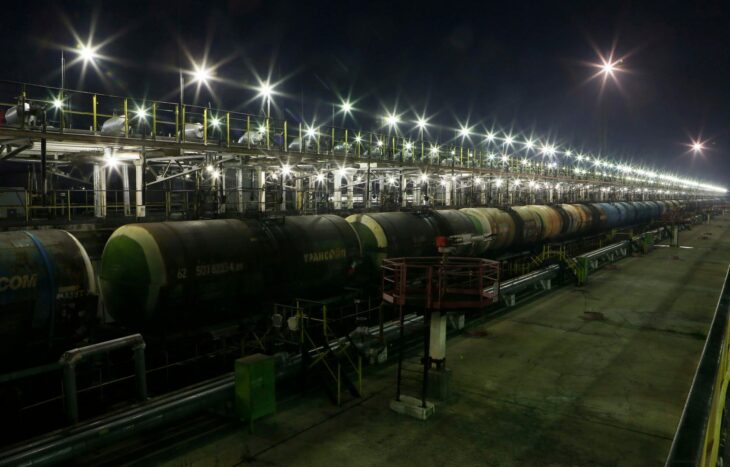 The penalties seek to pressure President Nicolás Maduro of Venezuela to give up power, nearly two years after he was re-elected in a widely disputed vote.
WASHINGTON — The United States on Tuesday imposed tough economic sanctions against a Russian oil giant that is keeping Venezuela's ruling government afloat, gambling that the newest penalties against President Nicolás Maduro will not roil global oil prices.
The broad sanctions were levied against Rosneft Trading, a subsidiary of the Russian state-controlled Rosneft Oil Company, and Didier Casimiro, the subsidiary's president and board chairman. Mr. Casimiro is also identified on the Rosneft website as the parent company's vice president for refining.
The sanctions may have only a limited impact on global markets, experts said. Venezuela's oil exports have dwindled since the Trump administration began a campaign last year to pressure Mr. Maduro into leaving power, after his widely disputed re-election in May 2018.
Oil markets seemed to shrug off the sanctions, dipping about a half-percent in trading on Tuesday with prices at around $51.80 per barrel.
But the sanctions will lash Venezuela's already-faltering economy. They also follow a highly public effort by Juan Guaidó, the Venezuelan opposition leader, to pressure allies to take a more aggressive stance against Mr. Maduro. On Tuesday, Mr. Guaidó called the sanctions "a victory" on Twitter, adding, "Those who support the dictator, whoever they are, wherever they come from, should assume the consequences."
Venezuela is exporting about 70 percent of its oil through Rosneft in what Treasury Secretary Steven Mnuchin described as the "looting of Venezuela's oil assets by the corrupt Maduro regime."
"This is a campaign of pressure," said Elliott Abrams, the State Department's special envoy for Venezuela policy. "And the pressure continues to mount."
"I would not say that any individual step can be calculated to bring an end to the crisis," Mr. Abrams said. "But I think this is a very significant step, and I think you will see companies all over the world in the oil sector now move away from dealing with Rosneft Trading."
Administration officials insisted that the global oil market was stable enough to withstand the new penalties against Rosneft or any entity that does business with it. Officials also said Rosneft's customers would be given 90 days to unwind themselves from the Russian shipping company.