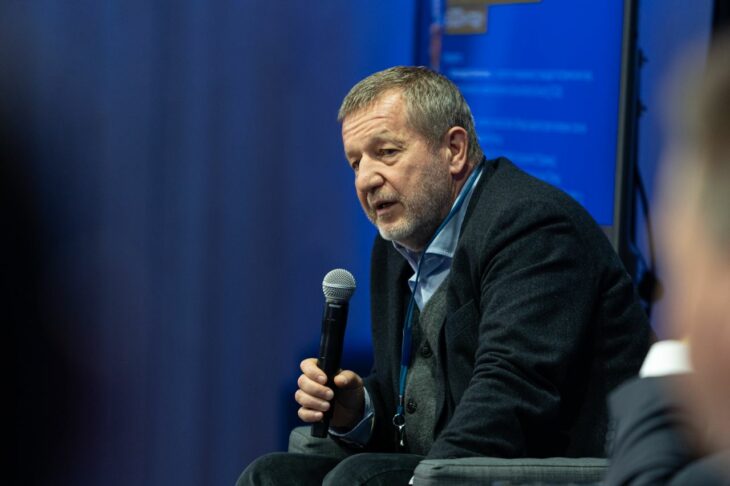 One year and one hundred and sixty-seven days of war have passed. ISW maps don't show any spectacular successes of the Russian offensive at Kupyansk and elsewhere in the north. I certainly haven't crawled around the map with a circular and a magnifying glass, but I don't think the Russians have advanced anywhere at all in twenty-four hours. I also don't see any change in the situation in the Bakhmut area. Although both sides talk about their "partial successes" on this section of the front.
But what can be seen quite clearly is that the Ukrainian armed forces have reached the outskirts of Urozhayne in the Berdyansk direction. For a long time the Russians successfully held Urozhayne, and all the efforts of the Ukrainians to take it were fruitless. And now they are already fighting on its outskirts.
If the offensive continues at this pace, there are good chances of reaching the first line of the "Surovikin's rampart" by the end of August. Let me remind you that in this direction he actually has only the first (and the only) line of defense. What this means in practice, you understand very well without me.
Today the Russians shelled Zaporizhzhya and killed three people. A man of 43 years old and two girls, 19 years old and 21 years old, were killed. In addition, 9 people were injured, including an 11-month-old baby.
The dead girls (Svitlana Simeykina and Khrystyna Spitsyna) were daughters of servicemen. Their fathers are currently on the frontline defending Ukraine from Russian aggressors. Svitlana and Khrystyna played in the musical duet Similar Girl, and were also members of the cover band Gems.
A video of their last street concert was posted online. Yesterday afternoon they were alive and played their music for people. But Putin killed them.
The way it works is, he didn't mean to, it just happened. Sorry, war… Things happen. No hard feelings? All right? You realize I'm not fighting you, I'm fighting NATO. And I'm fighting with high-precision weapons and only against military facilities.
And the fact that Ukraine is not a member of NATO and it is still unknown when it will become one – it's all trifles. The main thing here is the threat that one day it will be. That's the threat Putin is fighting against. And that's why he has to kill the two girls. Without that, there is no way to defeat NATO.
In general, the abomination of everything that Putin does has long ago does not assume at least minimal logic. He does evil because he cannot produce anything else. He himself, personally, is evil. There is nothing but evil in him anymore.
His grudges against the West for not accepting him into its sandbox, for not recognizing him as an equal partner and Russia as a great power entitled to its "sphere of influence" are deep in his subcortex. He keeps trying to prove that he is important and strong, that he is to be reckoned with, that he cannot be ignored, that he is not some Kim Jong Un or Lukashenko.
So he decided to show his power to everyone. So he killed two girls. "With Iskanders. "Who am I? Am I a trembling creature or do I have the right?". And hit an old woman with an axe… See what I'm like? Can't you see I'm mighty and brave? Well, take me into your company immediately! I'll show you where the boundaries of the "Russian world" are….
And how can you sit at the same table with him now? A murderer? A criminal wanted around the world? Just with a stupid and disgusting old man, who in his narcissism has become completely insane and even ridiculous.
Damn the bastard. Hiding his own daughters and killing other people's daughters. A hero. No, Putin should not be extradited to The Hague. He should be tried in Ukraine, by a Ukrainian court. With a public execution by hanging for bastards like him. And that the fathers and mothers of the children he killed sit in the front rows of the court. And that they should be on the jury.
Let him tell them that this is how he "resisted NATO's eastward expansion", that he was "pushed to the wall", that he "saw threats to Russia's security" and that this is how he "fought the Ukrainian Nazis" and "defended his Russian brothers". And that is why he killed Svitlana Simeykina (19 years old) and Khrystyna Spitsyna (21 years old).
I can't believe that there are still people who see him as a real "fighter against American hegemonism". It's just some kind of morass.
Baron Munchausen, who declared war on England, was just a tough pragmatist compared to this disconnected paranoid.
I mourn with the parents of these two girls with all my heart, sincerely, at this moment. And with the parents of all the children who were murdered by Putin. This crime cannot go unpunished. And it will definitely be punished.
Because our cause is just. The enemy will be defeated. Victory will be ours.
Glory to Ukraine!🇺🇦