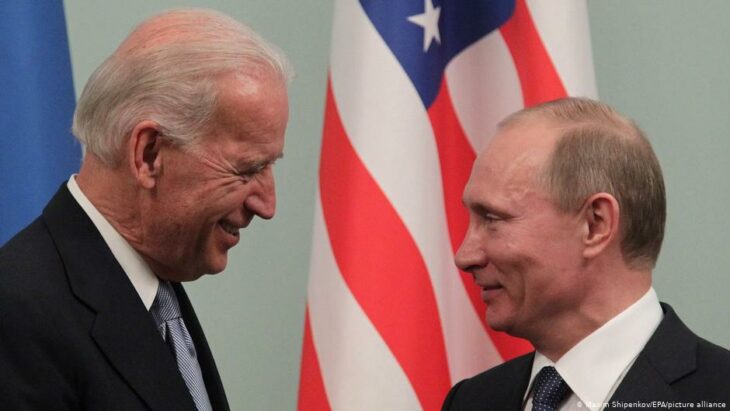 The new US president is striking a much different tone from his predecessor and markets are already taking notice. Further sanctions are likely imminent.
Russian President Vladimir Putin will face consequences for interfering in US elections, US President Joe Biden said in an ABC News interview that aired Wednesday. "He will pay a price," Biden told ABC's George Stephanopoulos, "You'll see shortly."
The comments came a day after a US Office of the Director of National Intelligence (ODNI) report concluded that Putin approved "influence operations aimed at denigrating President Biden's candidacy and the Democratic Party, supporting former President Trump, undermining public confidence in the electoral process, and exacerbating sociopolitical divisions in the US," in an effort to swing the 2020 US presidential election.
Will US target Russian treasury bonds?
Kremlin spokesman Dmitry Peskov called allegations of election interference, "absolutely groundless and unsubstantiated," adding the claim was an "excuse" to justify new sanctions against Moscow.
Nevertheless, a sell-off of the rouble began shortly after Biden's remarks were made public, with the currency sliding 1.4% against the US dollar. Government bonds fell, too, as Russian financial markets continue to be haunted by the specter of new sanctions.
"There will be more sanctions coming, that is clear. The question is how severe?" said Peter Kisler of North Asset Management. Kisler noted the US could force Russia's central bank to step in to prop up the rouble by targeting Russian OFZ treasury bonds, "it would be enough for a nice drop in the rouble," he says.