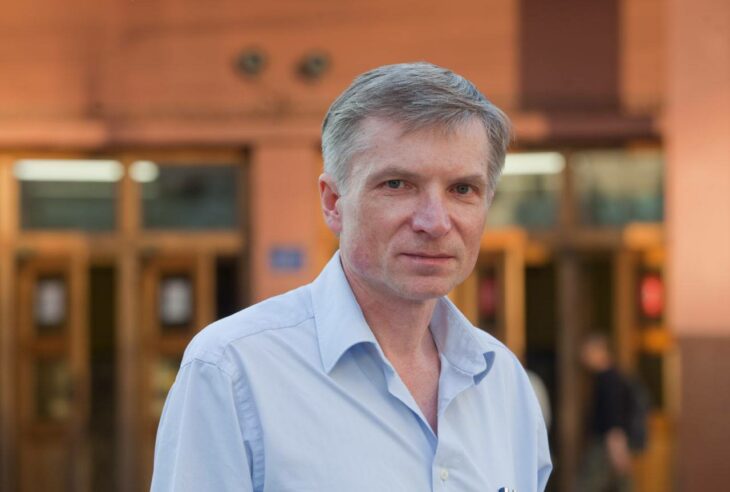 On April 27, Aleksey Gorinov, a municipal deputy of the Krasnoselsky district of the Russian capital, and a participant of the Free Russia Forum, was arrested and accused of spreading fakes about the Russian army.
Aleksey Gorinov is accused of calling the so-called "special operation" of the Russian armed forces on the territory of Ukraine a "war" during a meeting of the Council of Deputies, that is, in fact, telling the truth about Russian aggression against Ukraine.
The reason for initiating a criminal case was the denunciations of State Duma members Oleg Leonov (New People faction) and Alexander Khinshtein (United Russia faction).
We consider the criminal prosecution of Aleksey Gorinov politically motivated and demand his immediate release.  As in other cases when our comrades are subjected to unfair and illegal persecution, we warn that we will identify all persons involved in the persecution of Alexey and put them on the "Putin's List" so that in the future these persons (including informers) will be included in the international sanctions lists. We also emphasize that after the fall of the Putin regime, these individuals will be given a fair trial for complicity in political repression.
Participants of the Free Russia Forum
 April 28, 2022