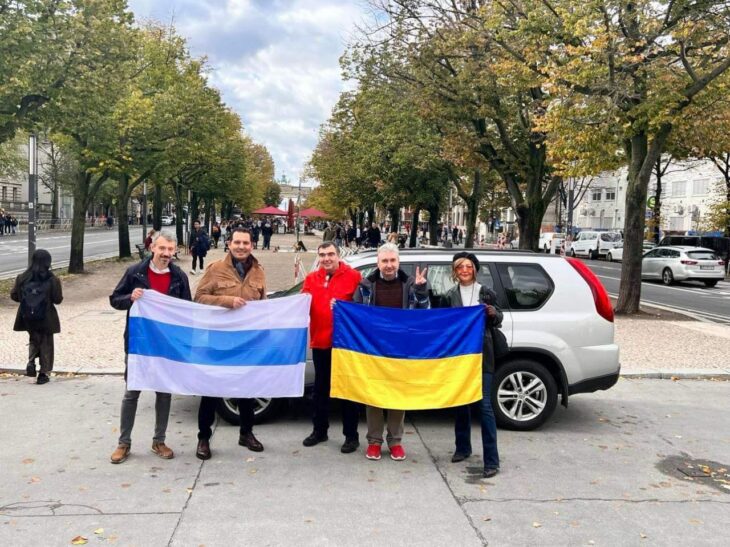 On October 21, the German office of the Free Russia Forum handed over a Nissan X-Trail SUV to Ukraine. As additional cargo, the car will take to Ukraine the EcoFlow Powerstation River electric generators and bandaging materials, which are so necessary at the front.
The handover took place in Berlin near the Brandenburg Gate.
It is noteworthy that two female volunteers, a Russian and a Ukrainian, deliver the car to Ukraine. Ivan Tyutrin, co-founder of the Free Russia Forum, was present at the handover.
Participants of the FRFwere encouraged by the success of the fundraising and expressed hope for an increase in the volume of deliveries of vital goods needed for Ukraine's victory.
Co-coordinator of the branch of the Free Russia Forum in Germany, member of the Free Russia Forum Council Mikhail Doliev