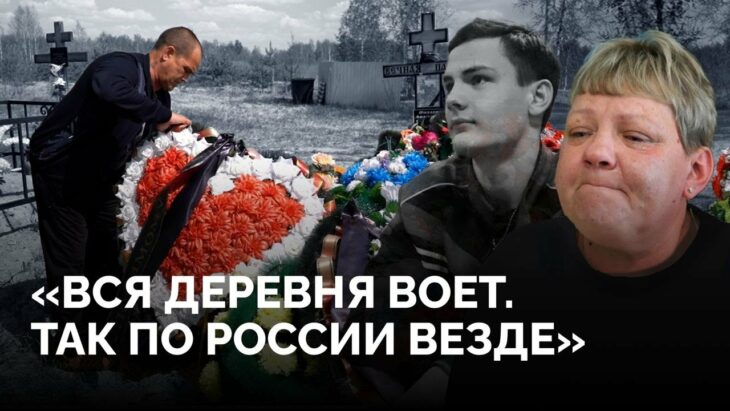 Against the mother of Tyumen conscript Afanasii Podayev, who died in a shooting in the Belgorod region, Alla Fatkhelislamova, a protocol for "discrediting" the army was drawn up after she gave an interview to "Novaya Gazeta. Europe," 72.RU. reports.
"They came [from the police] and showed me on the phone that a denunciation had been received. They asked me why I gave the interview. They didn't even know that my son was dead. A couple of days later they came to my work and brought a paper copy of the denunciation. It said that even during the Great Patriotic War my relatives had no right to speak out against it", she said.
The interview with the soldier's family was published on May 29. According to Fatkhelislamova, Podayev served in Boguchar, Voronezh region, and then he was transferred to Belgorod region, where he was sent directly to the border with Ukraine. "They were sitting in the trenches with a kid, pulling a cable – making communications – and then they started shooting drones. Our son's head was cut off almost entirely by shrapnel", she said, adding that he was identified only by a birthmark and a scar on his arm.
According to his parents, Podayev was studying to be a cook and dreamed of opening his own cafe. He did not want to sign the contract with the Defense Ministry, saying that he would not do it, "even at gunpoint"вожы . He had six months before his demobilization.
In an interview, Fatkhelislamova expressed the opinion that no one needed a war in Ukraine. A few days later, a certain Anna Korobkova complained to the police about her. She calls herself a "professional snitch" because her grandfather was an informant for the NKVD. According to Korobkova, she has already written more than a thousand denunciations since the beginning of the invasion of Ukraine.
Fatkhelislamova still wonders how she could have dared to denounce a mother who lost her son in the shelling. Now she is awaiting trial. The woman faces a fine of 30 to 50 thousand rubles.