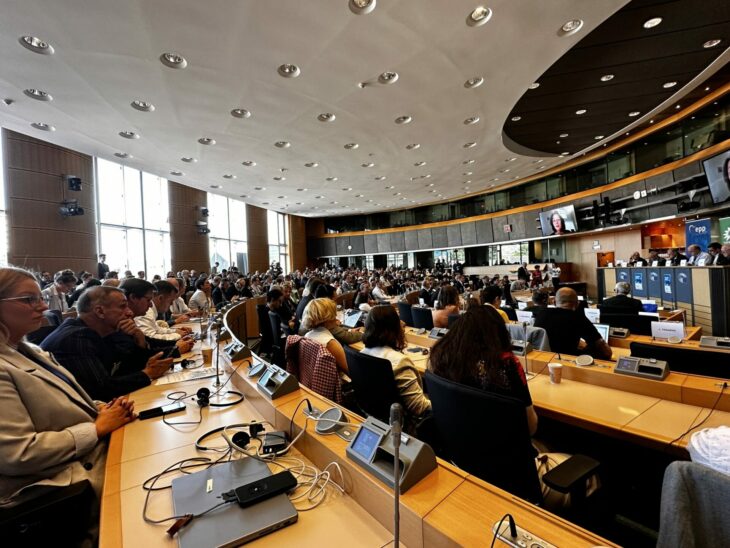 The two-day event takes place under the patronage of the European Parliament. The main topic: what will Russia be like after Putin, and will it be possible to return it to the European path of development?
Among the speakers: former Lithuanian prime minister, MEP and permanent rapporteur of the EU legislature on Russia Andrius Kubilius, famous French journalist and MEP Bernard Guetta, Russian opposition politicians Garry Kasparov, Mikhail Khodorkovsky, Leonid Gozman, Gennady Gudkov, Ivan Tyutrin, Dmitry Gudkov, journalist and media manager Yevgeny Kiselyov, publicist Konstantin Eggert, economist Sergey Aleksashenko, environmental activist Yevgenia Chirikova, journalist Zhanna Nemtsova, the wife of Putin's political prisoner Vladimir Kara-Murza Yevgenia Kara-Murza, Ukrainian military analyst Oleksii Arestovich and other well-known figures.
Judging by the topics of discussion that have already begun, "strategy" is the key word in all discussions. And Europe's main hope, as far as Russia is concerned, is that representatives of different groups of the Russian opposition will find a way to unite and work out a common strategy for the future. That it's not the West will have to look for an answer to the question: "What to do about Russia?" – but Russia itself. Preferably the part of Russia that aspires to become part of the Free World again.
The Free Russia Forum will keep you informed of the course of the event and its results.