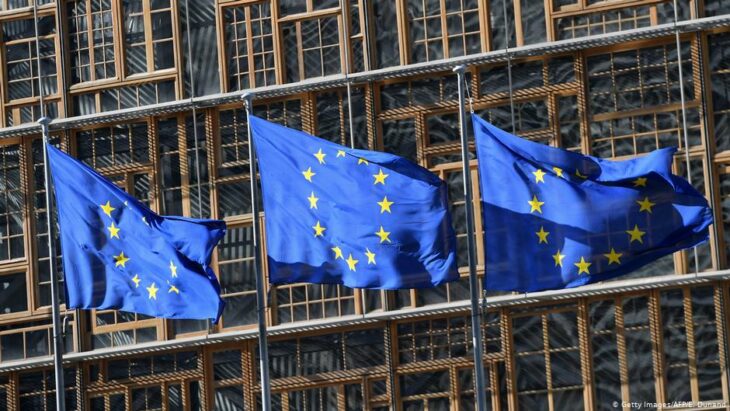 EU sanctions targeting Moscow's finance, energy and defense industries will stay in place until mid-2020. The decision comes after the leaders of Russia and Ukraine met in Paris to seek a solution to Ukraine conflict.
European Union leaders meeting in Brussels on Thursday agreed to extend economic sanctions against Russia for another six months, officials said.
The measures were first implemented in 2014 after Moscow annexed Ukraine's Crimean peninsula and backed a separatist insurgency in the country's east.
The sanctions, which were set to expire in January, will now be in place until the end of July 2020.
"Prolongation of Russia sanctions is adopted by EU leaders," Barend Leyts, spokesman for European Council President Charles Michel, wrote on Twitter