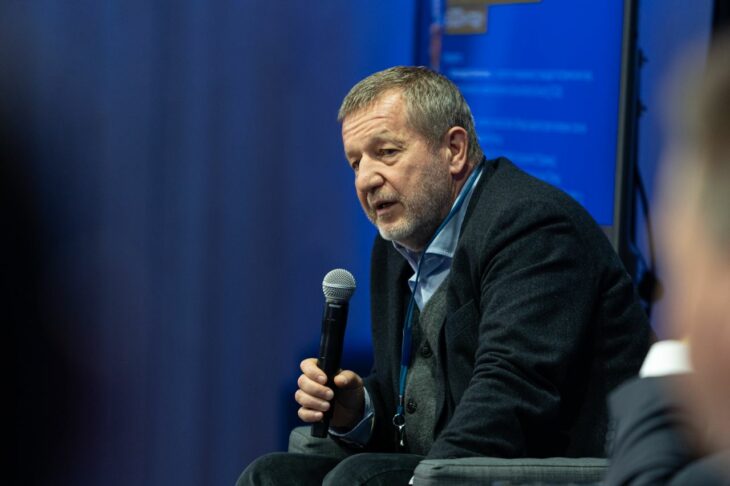 One year and one hundred and seventy days of war have passed. Today things are moderately positive on the front. In the morning, all TV channels (both Ukrainian and Russian) were trying to report that the AFU had actually already liberated Urozhayne and advanced southward east of Robotyne.
And now I look at the latest ISW maps and see that this is the case: only the southernmost tip of Urozhayne is not yet occupied by the AFU. There is still fighting for that territory. The rest of the territory is already under AFU control.
The map also shows that in two places to the east of Robotyne the AFU has advanced southward by about 1 kilometer. In general, in this area the Ukrainian forces have already broken through the first line of the "Surovikin's rampart" on a front about 3 kilometers wide and about 1 kilometer deep.
As for the Russian offensive along the Kupyansk–Kreminna line, I don't see any significant changes for the second day already. If there were any, they were on a scale that ISW maps do not capture.
And yes, the bridgehead on the right bank of the Dnipro, south of the Kozachi Laheri, seems to have gotten even bigger. Let's keep our fingers crossed: if it doesn't become another important direction of the Ukrainian offensive, then, in any case, it will at least give Putin's soldiers blood and draw their reserves from other directions. That in itself will be an important achievement.
I don't see any changes on the rest of the front (Bakhmut, Avdiivka, Maryinka, Ugledar, etc.).
Putin's generals continue shelling Ukrainian cities. They have already killed 8 people in Kherson recently. In Shyroka Balka an entire family was killed by an artillery shell. The last one was a 12-year-old boy who died already in hospital.
I have run out of words about it. Only blunt pain and hatred remain. I still cannot reconcile myself to the fact that the killers were the very people I knew personally.
Take Putin. I was never friends with him. I was never close to him. We didn't visit each other, we didn't celebrate holidays together, we didn't take vacations. But we occasionally ran into each other at work, discussed something, had a lot of common acquaintances…
There was nothing about him that made him look like a killer. I'm not a genius of clairvoyance, but still. Just an ordinary, ordinary man. Affable, calm, slightly ironic, constructive.
They say power corrupts people. And it spoiled Putin. But I've known a lot of people who, having great power, didn't become murderers. This one did. So it was in him from the beginning? But why couldn't it be seen?
And anyway. All these people. Generals, colonels, lieutenants. And even ordinary contract workers (leaving aside the mobilized)… I walked the same streets with them, watched the same movies, studied from the same textbooks. Were they murderers from the beginning?
No, just ordinary people. How do they explain all this to themselves? I didn't think I'd have to go to war. I thought I'd serve my contract somewhere in a remote garrison and go home. It's been quiet for so many years. Who would have thought it would turn out like this?
It's like the joke about the fireman: everything seems to be going well for me! And pension early, and a good salary, its own clinic, sanatorium, free uniforms, food at work – a lot of food, a big vacation… But as fires – at least quit!
The banality of evil. They are all very recognizable. These are the very people in whose name all government decisions are made. And that's what horrifies me personally. I just despair when I think that a person is so stubbornly unwilling to take his fate into his own hands that he is stupidly floating as a log on the river of his own destiny.
They say to him: there's a waterfall up ahead. He answers: yes? When I entered the river, everything was calm and it was flowing quietly somewhere beyond the horizon. But you don't want to crash on the rocks, do you? No, I don't! Well, then get ashore quickly! What do you mean, "get ashore"? No, I'll swim. I'm afraid to go ashore. What will I do there? I'd rather swim on… Whatever happens. Maybe I won't be lost.
Do you realize they're taking you to kill people? And you could get yourself killed! I understand… Is this how you planned your life? Do you want to risk your head and kill people like this? Including little children! No, I don't… I get scared when I think about it! Then get out of this circle! How? They'll put you in jail, won't they? They'll put you in jail. But you'll be safe and you won't have to kill anyone! Yes? You're giving me the wrong advice… I can't do that… Let them take us wherever they want. We're forced laborers. Maybe I'll get away with it… Maybe I won't be lost.
This choice: I'd rather become a murderer than ruin my relationship with the authorities – this is the quiet horror that goes on in the mind of every Russian. It amazes me how easily ordinary people become killers.
And even dumber: I'd rather die than ruin relations with the authorities. That is, the average Russian is more afraid of problems with the authorities than of death. And as a mantra, he keeps telling himself: maybe it will pass, maybe everything will work out somehow…
That is, the Russian does not value his life very highly. So why should we expect him to respect other people's lives? He probably values other people's lives even less than his own…
This is the army fighting against Ukraine today. They are the living dead. Zombies. Good, in fact, kind and hardworking people, among whom I have lived for so long… I know them very well, they are my former compatriots.
And now they surprised me. It turns out I didn't know them at all. It turns out they can easily kill a 12-year-old boy. And his whole family. If they're told to, they'll do it. Admit it, when you meet them on the streets of Russian cities, nothing betrays that readiness, does it? Shashlik, Spartak is the champion, lend money until payday, pick up the kids from kindergarten, plant potatoes for mom…
I don't know about you, but it makes me despair. I want it all to be over soon. We can't lose. They must be defeated.
Because our cause is the right one. The enemy will be defeated and we will win.
Glory to Ukraine!🇺🇦