After February 24, 2022, the theses that were the basis of the Free Russia Forum became mainstream.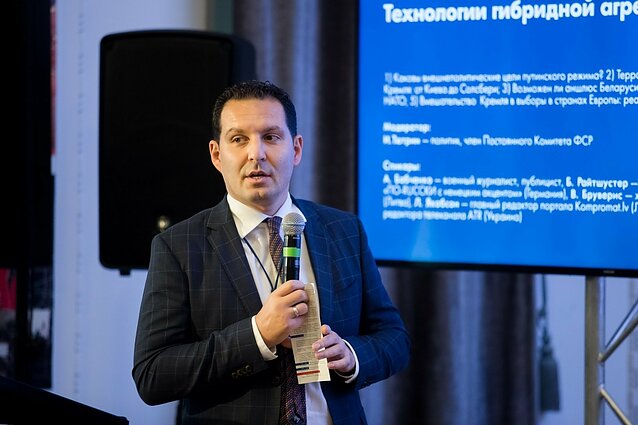 In 2016, when the Free Russia Forum was founded, our principled position was that Crimea was Ukrainian territory. From the very beginning we opposed the imperialist path of Russia's development. Naturally, we were in favor of dismantling the Putin regime.
This position seemed marginal to many. Even those who were anti-Putin said: "Of course Crimea will never return to Ukraine". Nevertheless, despite the fact that it was an unpopular position, we promoted our narrative. We were the only Russian opposition group that had Ukrainians visiting. Oleg Sentsov, Yurii Romanenko, and other Ukrainian experts spoke with us. And we showed Ukraine, Lithuania, and the whole world that there are people in the Russian opposition who look at things in a civilized way. So one of our practical victories is the fixation of the position regarding Crimea, Putin's aggression and the illegitimacy of his regime.
After February 24, 2022, the theses that were the basis of the Free Russia Forum became mainstream. And now people who did not visit us because we seemed very radical to them are already signing up to our slogans.
The Berlin Declaration is what we've been talking about at the Free Russia Forum since 2016. This is a big victory! Because after the united Russian opposition signed this document, they can already talk to us. We don't look like cannibals. We are showing the world, and this is a very important message, that a large number of Russians, Russians, speak from the position of the Western World, consider themselves part of it. And this is a very important practical result.
The conference in Brussels that the European Parliament is organizing in June 2023 will take place because the Russian opposition is consolidated and behaves very correctly in relation to the Western partners and Ukraine. We are all doing the same thing. Today the Russian opposition is the one who stands up for the victory of Ukraine. And I personally know regular members of the Free Russia Forum who have raised and spent millions of dollars on both the humanitarian and military aspects.