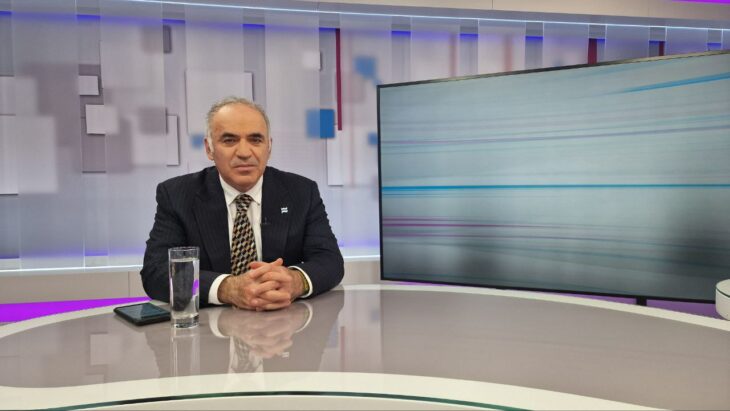 The war unleashed by Russia against Ukraine is a war with absolute evil, in which there is no intermediate position. The absence of a principled position is the indulgence of this evil, said Garry Kasparov, co-founder of the Forum for Free Russia, the 13th world chess champion and politician, on the air of the Rus.LSM "TChK" program.
See the full issue here.
The politician stressed the importance of a principled position in condemning the war unleashed by Russia against Ukraine. According to him, a complete "disassociation" from those who are constantly looking for an opportunity to "pass between the streams" is needed. As an example, Kasparov cited the TV channel Dozhd, whose license in Latvia, according to the politician, was revoked justly.
"There is no middle ground. This is war. You can't be in the middle in a war. You are either on one side or the other. And this war, from my point of view, is with absolute evil. Therefore, any attempt to find this correct tuning fork to complain that "our boys" [Russian servicemen] are missing something – this is actually indulging in evil.
This is why Western countries have every right to respond to such statements, using administrative leverage and preventing propaganda from spreading, Kasparov noted.
"As of today, to say that we are against the war is to say nothing. So is Putin against the war in principle. He would now agree to end it on his own terms," the politician said.