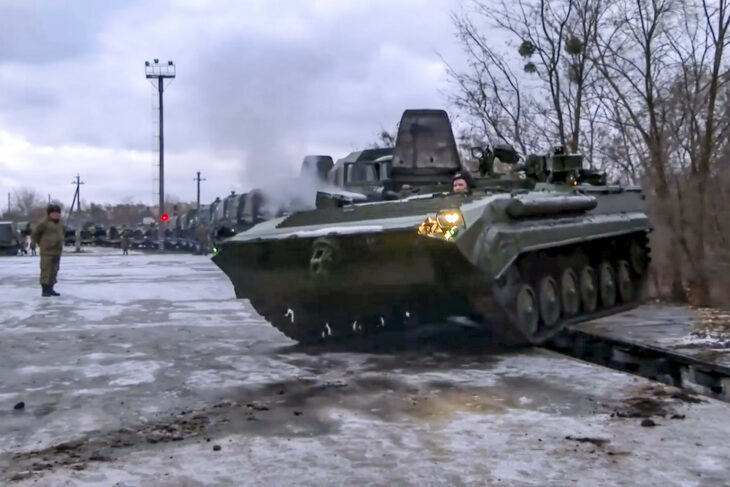 Baltic NATO allies Estonia, Lithuania and Latvia can now transfer American-made lethal weapons such as anti-armor and ground-to-air missiles to Ukraine.
The State Department has given the go-ahead for three NATO allies to rush anti-armor missiles and other U.S.-made weapons to Ukraine, a sign of renewed urgency among Western allies over the threat of a multi-front invasion by Russian forces.
The requests from Latvia, Estonia and Lithuania were received in recent weeks, and the last of the three was approved Wednesday after being received the night before, according to an administration official who spoke on condition of anonymity to discuss an issue that hasn't been announced.
The Biden administration will also begin the process of shipping $200 million worth anti-armor missiles, ammunition and other equipment to Ukraine in the coming days.
Under export control regulations, the three countries were required to obtain approval from the State Department before transferring their weapons to Ukraine. The administration official declined to list the specific weapons that were approved for transfer.
The approvals come as U.S. officials ratchet up warnings of a Russian invasion of Ukraine.
During a Wednesday press conference, President Joe Biden said "my guess is [Russian President Vladimir Putin] will move in" against Ukraine, though "I think he'll regret having done it."
On Tuesday, a State Department official told reporters that the arrival of Russian troops in Belarus for hastily announced military exercises over the weekend poses a fresh risk to Ukraine. "Russia could intend to station troops in Belarus under the guise of joint military exercises in order to potentially attack Ukraine from the north," the official said.
The countries most at risk of renewed Russian adventurism — the Baltic members of NATO, all of which are former Soviet satellite states — are not only seeking to rush weapons to Ukraine but have also requested more NATO forces to bolster those already stationed in their countries.