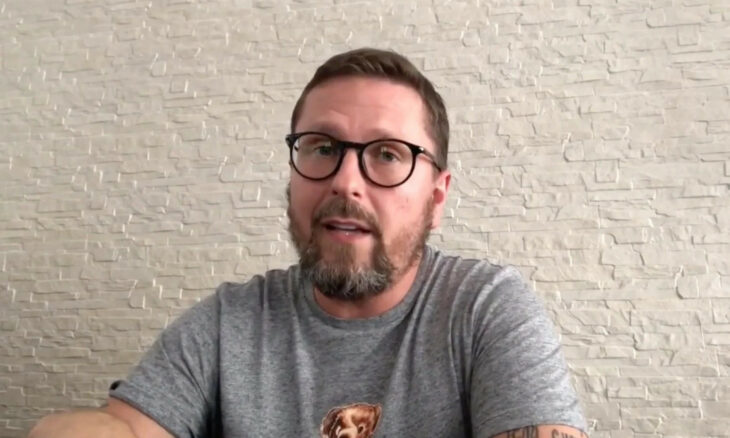 Scandalously famous blogger Anatoliy Sharii is trying in vain to prove that he is not a Putin propagandist.
In April 2023, he lost a lawsuit against the Free Russia Forum in Vilnius District Court. In his statement, Sharii insisted that the FRF had disseminated "untrue information about him, humiliating his honor and dignity" and used his photo without his consent.
We are talking about the dossier on Anatolii Sharii posted on the website of the Putin's List project. Sharii was included in this list of persons responsible for the creation and functioning of the system of usurpation of power and suppression of civil liberties in Russia, aggressive foreign policy of the Russian Federation, corruption and propaganda by a general vote of the FRF participants in 2017. The reason was that for many years he has been participating in propaganda talk shows and running a YouTube channel openly expressing the position of opponents of Ukrainian sovereignty.
All of Sharii's claims against the FRF were rejected, but he tried to appeal the court's decision. Once again, he was unsuccessful: his appeal was denied. The decision of the Vilnius court of April 13, 2023 remained unchanged.
Anatolii Sharii was declared persona non grata in Lithuania and suspected of state treason in Ukraine. The SSU believes that he was involved in the preparation and distribution of staged videos showing Russians interrogating Ukrainian prisoners. This is stated in a release issued by the SSU on 6 July 2023.
According to the SSU, Shariy personally advised the FSS of the Russian Federation how to film interrogations and what questions to ask prisoners of war. And after filming, he edited the videos, cutting out moments that were disadvantageous for Russia. The edited footage was used to discredit the military and political leadership of Ukraine.