Statement of the Standing Committee of the Free Russia Forum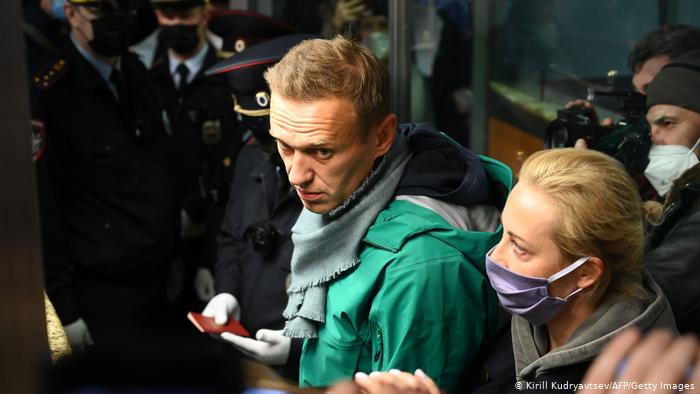 The Standing Committee of the Free Russia Forum expresses its categorical protest against the arrest of Alexei Navalny.
After the failed attempt to poison Navalny, and especially after he exposed a group of poisoner-killers from the FSB, the detention and the ensuing judicial farce look like a mockery of the law and common sense.
It is obvious that the failed assassination attempt, the subsequent public exposure of the murderers, and the ostentatious return of Alexei to Russia infuriated Putin, forcing him to search for ways to deny Navalny the opportunity to pursue further political activities in Russia.
The arrest of Alexei Navalny reveals the nature of Putin's dictatorial regime which does not recognize any open political competition with Putin's sole rule.
The dictator can no longer play "managed democracy." He eventually threw away any democratic scenery and intends to continue to rule, relying only on brute force.
The arrest of Alexei Navalny and the forcible keeping him in captivity is a vivid example of the use of this brute force.
We realize that it makes no sense to put forward a demand on our behalf for the dictator to release Navalny. Navalny's release is only possible if the world community acts as a united front with an ultimatum demanding the release of Navalny, accompanied by the threat of new, tougher sanctions.
Today, for the first time, the free world has responded with lightning speed to an act of blatant lawlessness in Putin's Russia. We urge the leaders of the free world to accompany these statements with strong actions leading to the isolation of the criminal Putin regime and causing real economic damage to the interests of the Putin oligarchy.
Standing Committee of the Free Russia Forum