Statement of the Standing Committee of the Free Russia Forum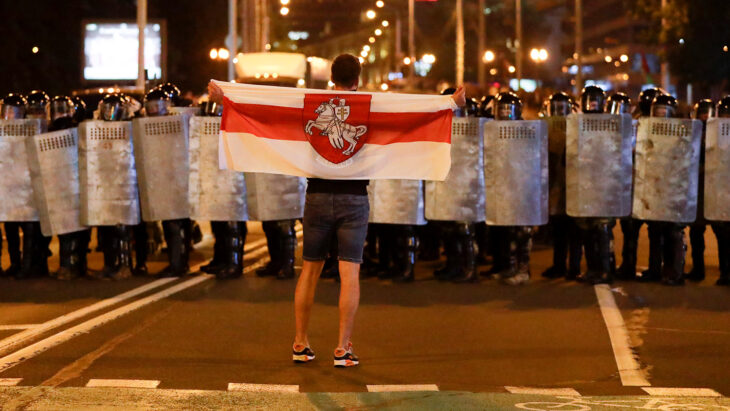 On August 9, presidential elections were held in the Republic of Belarus. According to official data, the current president of Belarus, Alexander Lukashenko, became the winner. However, independent exit polls indicate that Sviatlana Tsikhanouskaya won a real victory in the elections, gaining more than 72% of the vote.
The impudent, shameless fraud of the results of the presidential elections in Belarus angered Belarusian society, provoking mass protests throughout the country. Thousands of Belarusians took to the streets, both in Minsk and in many smaller cities, refusing to recognize the official election results and demanding an honest vote count.
Alexander Lukashenko, rejected by the overwhelming majority of his country's citizens, refused to recognize the will of the people clearly expressed in the presidential elections. Instead of resigning from his post, which he has held for 26 years, he went on a total falsification of the elections. Then, faced with public resistance, he launched a machine of crackdown and repression, unleashing on the peaceful citizens of Belarus all the might of the repressive apparatus that had grown over a quarter of a century. Throughout the night after the election, Belarus shuddered in the violent suppression of protests, during which police used batons, stun grenades, and rubber bullets against their fellow citizens. During this brutal crackdown, hundreds of people were detained and many injured. At least one person was killed. The aging dictator has shown that he is ready to drown popular demonstrations in blood.
It is noteworthy that the first to congratulate Alexander Lukashenko on his victory were not the leaders of democracies, but authoritarian leaders like himself: President of Russia Vladimir Putin, President of China Xi Jinping, and President of Kazakhstan Kassym-Zhomart Tokayev.
We express our solidarity with the people of Belarus and welcome their striving for freedom and justice. People who openly challenge dictatorships deserve great respect.
We also appeal to the leaders of all civilized and democratic countries of the world to recognize the legitimate president of the Republic of Belarus Sviatlana Tsikhanouskaya and offer its arbitration in the process of peaceful transition of power. Only the firm support of the leaders of the free world will allow the Belarusian society to defeat the dictatorship and open the country for democratic transformations.
As for the Belarusian state security officers, who so zealously rushed to carry out the orders of the distraught dictator, all of them will sooner or later face fair retribution.
Standing Committee of the Free Russia Forum