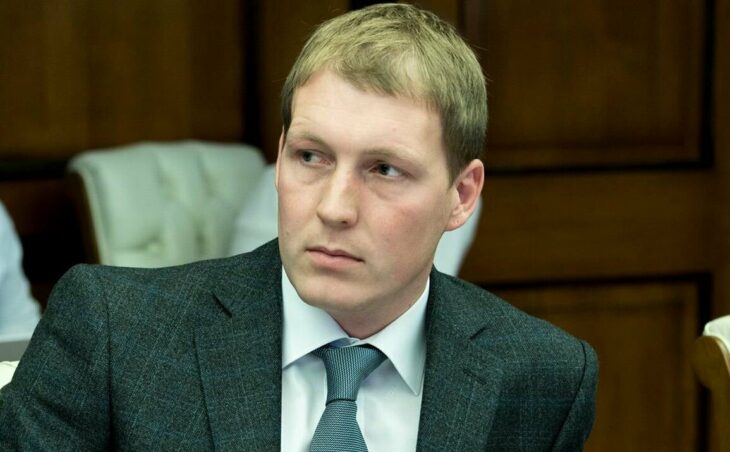 In early December, journalists learned that once State Duma deputy and former "Nashi" pro-Kremlin youth group activist Robert Schlegel received German citizenship after moving his family to Munich, where he was working for the cyber-protection company "Acronis." As a lawmaker, Schlegel voted for legislation that banned Americans from adopting Russian orphans, he introduced a bill to make it a felony for mass media outlets to publish fake news, and he co-authored Russia's so-called "Google tax." According to the newspaper Süddeutsche Zeitung, which first reported Schlegel's new place of work, Acronis promptly fired him because of his past at Nashi. Schlegel responded in writing to a few questions from Meduza, saying that he's currently in Bhutan (in South Asia).
When did you leave Russia?
This spring.
Did some single event prompt this decision?
No, it was connected to many events in my life and my family's life. Some of them happened more than 70 years ago and have to do with the fate of the Volga Germans. In my view, this was the only way to preserve my family's German culture fully and give my children the opportunity to be representatives of two cultures, which they are. This is important for our family. So this isn't a political issue like people are trying to make it out to be; it's personal. I left public service for the business world more than three years ago. When the opportunity arose to move [abroad], I thought it was right. At the same time, we remain Russian citizens, and I hope my kids will be able to choose where they live, and I'll have the chance to give them that choice.
As for my political past, it's normal to change your views over time. For me, political life lost its significance and my personal life became the priority. For some people, it's the opposite and politics is their life purpose. But this stuff is all very personal. Nobody has to play the same "role" forever, especially under pressure from others. Everyone has the right to live as they see fit.
Do you regret now that you voted for the "anti-Magnitsky law" [banning American adoptions of Russian orphans] and introduced legislation to fine mass media outlets for publishing knowingly false information?
I regret a lot, but that doesn't mean there's any meaning to it or that regret can change anything.
You told Süddeutsche Zeitung that your beliefs have changed. Why did they change?
I'm older now. I guess I've simply reexamined my views on many things. I want to stress again that I think this is a perfectly normal process. If you're a lawyer and dream of becoming a pilot, nobody bats an eye. It's the same thing if your opinions change over time. You don't have to think now how you thought before. If someone wants to stay abroad or move completely to another country, that's their business.
Maria Drokova, another former "Nashi" commissar who now lives in the U.S., also used to work at Acronis. Was she connected to you finding a job at this company?
Partly. She wrote me a recommendation.
Do you feel your share of responsibility for what's happening now in Russia?
Yes, in Russia, in the world, in our galaxy, and throughout the whole universe, but I try not to exaggerate my own significance, or the men in white coats might come knocking.
Source: Meduza