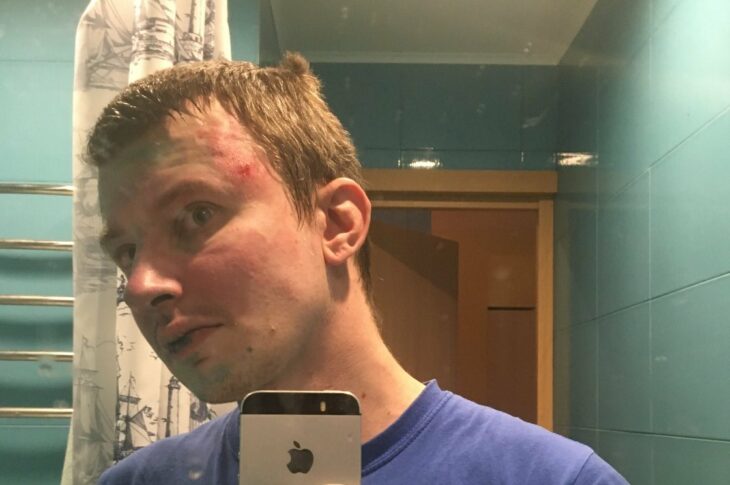 The founder of the Russian-language investigative news outlet Conflict Intelligence Team (CIT) has posted on Facebook saying he was physically attacked in Moscow. The CIT specializes in using open-source methods to report on covert Russian or Russian-supported military, intelligence, and mercenary activity, reported Meduza.
Ruslan Leviev said his attacker poured "zelyonka," or brilliant green antiseptic dye, on him and punched him in the jaw. "There was no shouting, no chatting, no questions," Leviev wrote, adding that he did not receive any serious injuries.
"This is probably revenge for the fact that I recently went on air with [Moscow municipal deputy] Vadim Korovin and showed security camera recordings from my house where you can see the faces of the guys who came to attack me over the summer," the journalist speculated. "This time, they attacked me between two courtyards, where there aren't any cameras nearby."
Leviev faced threats in summer 2019 after an anonymous Telegram channel accused him of founding the Scanner project, which published personal information about law enforcement officers involved in dispersing opposition protests. The journalist denied any involvement in the project but included some officers' names in his social media posts.
Leviev told Novaya Gazeta that he does not intend to report the attack on him to the police because he believes such a step would be pointless.